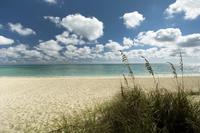 68 €
Spring Break All-Inclusive Jaws Beach Experience
Enjoy a safe and fun spring break experience while in The Bahamas. This all-inclusive tour takes you to the iconic Jaws Beach where you can enjoy an unlimited amount of free tropical drinks served in coconuts and free snacks. The tour includes round trip transportation and guided kayaking and snorkeling tour rotations.
The driver will meet you at an arranged time from a designated location at the Nassau cruise port or from your Nassau hotel. From there you will be transported to the iconic Jaws Beach where part of the movie Jaws 4: The Revenge was filmed in 1987.

At the beach you will be served unlimited tropical drinks in coconuts (cups available if allergic) and snacks/appetizers will be available to keep you nice and fueled up. Guest are welcomed to explore the beach and surrounded areas or participate in a guided kayaking and snorkel tour. Beachgoers are also welcome to explore that property (entrance fees to the park not included in tour price).

At the end of the tour you will be transported back to your hotel or cruise port.