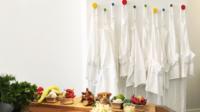 467 €
Private Melbourne Market Tour and Vietnamese Cooking Class
Visiting the bustling markets and cooking fresh food is the ultimate Vietnamese culinary experience in Melbourne. Enjoy a 45-minute market tour showcasing a delicate range of in season Asian and Vietnamese ingredients. Next, prepare your 4-course meal from start to finish while learning about the traditional Vietnamese food preparation and presentation. This guaranteed hands-on approach allows you to select and choose your own fresh produce, herbs, spices and sauces.
Enjoy an exclusive private cooking lesson for two as part of your private cooking experience. Your chef will contact you directly to discuss your requirements and design a tailored four course menu especially for you.

On the day, you will start the experience with your chef taking you on a 45 minute guided tour of the local markets where you will gather your essential ingredients. This is a valuable opportunity to get acquainted and to learn about the produce and ingredients used in cooking Vietnamese cuisine.

You will then return to the kitchen and commence prepping the ingredients for your menu. From here, your Chef will guide you step-by-step and together you will create a series of amazing Vietnamese dishes which you will enjoy in exclusive comfort.

Feel free to ask as many questions as you like during the lesson. Your chef is experienced, knowledgeable and more than willing to share his wisdom with you. As well as learning how to make the cuisine, you will learn about the history of the dishes and about the Vietnamese culture and food.

This is truly an enlightening experience and one that will delight your senses.