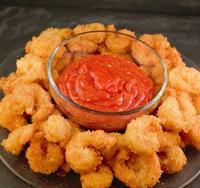 89 €
Nassau Shore Excursion: Bahamian Flavors Tour
Discover historic Nassau along with mouth-watering delights of Bahamian flavor. Specialty shops of local entrepreneurs and signature brands on this half-day experience will present you with an unforgettable day of history and taste of the Bahamian culture.
A fun-filled day awaits you as you aboard a spacious 15 passenger minivan along with your friendly tour guide to view Nassau and enjoy delicious flavors of the island. You'll leave the Nassau cruise port for a 4 hour tour, beginning at 10am. Roaming the streets, you will view the Parliament and Rawson Square Buildings as well as the Governor's House, where the 18th century monument of Christopher Columbus stands. The first stop is Graycliff Chocolatier, where mouth-watering chocolates melt on your taste buds. There are so many to choose from including Bahamian flavors. What's better than chocolate and wine?

The next stop is the John Watkins distillery - these pina colas drinks are to die for. Create memories at the Junkanoo Museum, and then off to shopping at the straw market. At the straw market or village, you will find all your Bahamian souvenirs, from hats, bags, shoot glasses, t-shirts to dress of all sizes and colors, wood cravings and straw work. You can shop to your heart's content. Moist and delicious are a few words to describe the rum cakes; at this specialty store owned by a local entrepreneur you are guaranteed only the best. Nine flavors to choose from make them hard to resist.

Walking the hallways of the lost city of Atlantis is a must see and do. It couldn't be left out, just like visiting the crystal-clear water and white sandy sand beaches, which are just breathtaking. Nassau has a locally known area for the best food around town, it called the "fish fry." Lunch is served here at one of the Bahamian restaurants, on the menu is shrimp, grouper, conch, with a choose of French fries or peas and rice, conch fritters and a soft drink. This is a perfect way to end an experience not soon to forget. The tour ends at the cruise port.